Mom follows winning formula
"What I do have are a very particular set of skills; skills I have acquired over a very long career."
That is an excerpt from Liam Neeson's memorable speech in the movie "Taken," but it also applies to veteran television showrunner Chuck Lorre, who keeps using his particular skills to create sitcom success. His newest show, "Mom," continues to highlight the winning Lorre formula.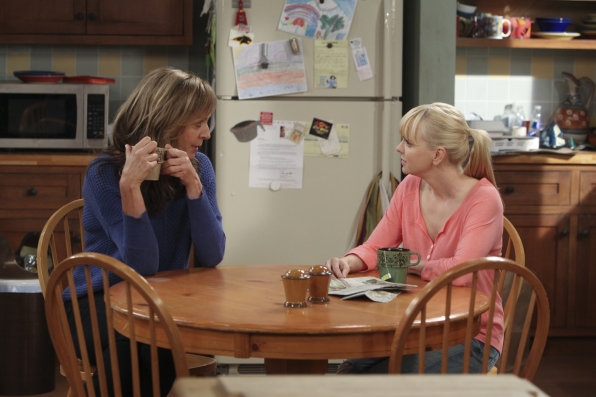 Allison Janney and Anna Faris
While multi-camera sitcoms are not a high-form of art as they're currently presented, and "Mom" doesn't break this rule, they can be a venue for easily digestible and enjoyable entertainment. Lorre has demonstrated with "Two and a half Men," "Mike and Molly" and "Big Bang Theory" that he is the master of throwing together a concept, talented actors and hackneyed jokes into a blender and delivering a finished product that millions of Americans like.
The concept of "Mom" is a single young mom, who is the daughter of a young mom, trying to survive. The talented actors are Anna Faris, playing lead Christy, and her mother Bonnie, played by Allison Janney. The jokes are about teen pregnancy, alcohol abuse and sex and all the punchlines are easy to predict.
The ingredients produced something that made me smile more than I cringed during the first three episodes.
If that doesn't sound like a ringing endorsement that's because it's not.
I would never go out of my way to watch a Lorre show, unless it was for this blog, because I don't think they compare to shows like "Parks and Recreation," "Girls" or "New Girl," which are pushing the artistic envelope or are just funnier. But I recognize that there is an audience for Lorre's work (in fact, there are more people who watch "Big Bang Theory" than Parks, "Girls" and "New Girl") and I can say confidently that his fans will be happy with his latest show. I would go beyond that, though, to admit that this show was watchable.
Farris and Janney elevate the material and their magnetic personalities command your attention. Dragging down the show is its obnoxious secondary characters, lack of an interesting plot and laugh track.
The best episode so far was the third episode, which guest starred Justin Long as a suitor for Farris. The ensuing comedy, which included memorable physical humor, was quite enjoyable.
Oh yeah, Farris and Janney are both alcoholics. This is a plot device that will likely only be used as a recurring way to create tension and bring them to meetings, while neither character will probably relapse (unless it could be made to be HILARIOUS!).
If you're a Chuck Lorre devotee this Monday night show is probably already on your DVR or part of your regular viewing. If you're a Lorre skeptic, don't panic if you're strapped to a chair and forced to watch it, because it's not as bad as you think.
Follow @poozer87 on Twitter.